mito drink | subbrand: mito functional nutrition
MITOcare GmbH, known for high-quality micronutrient products and innovative dietary supplements, presents another member of its product line, the mito drink.

. Promising to meet daily needs for 11 essential vitamins while providing additional nutrients, the company is now launching its functional soft drink.

With its nutrient complex, mito drink contributes to normal energy metabolism and mental performance - a natural and refreshing way to get through the day.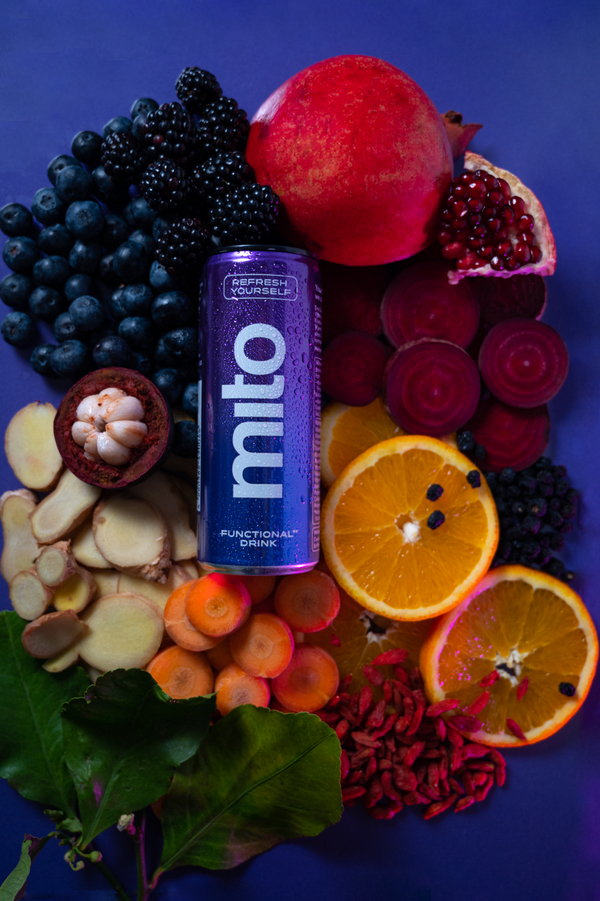 The mito drink was developed under nutritional aspects and convinces with a natural and enticing taste profile. Tropical fruits such as açaí, chokeberry and mangosteen harmonize perfectly with a tangy ginger note.

Another plus point is the healthy and conscious composition of the drink. With only 44 kcal per can, 3 g natural sweetener from stevia and agave syrup and the vegan, lactose-free and gluten-free recipe, the mito drinkappeals to a broad target group. The BPA-free aluminum can protects the high-quality ingredients, supports environmental protection and is visually an absolute eye-catcher.
MITOcare CEO Christian Burghardt is looking forward to the market entry:
"With the brand mito functional nutrition and our motto "you drink - we care" we want to completely reinterpret the way we consume food and be part of a healthier and more sustainable future".

MITOcare has developed the drink as a simple, healthy and flavorful alternative to traditional beverages that allows smart nutritional supplementation. The company is encouraging retailers and distributors to include the mito drink in their product line to offer their customers a delicious and innovative alternative.