History more than 100 years old
In the heart of Hamburg, the sports club Club at the Alster was founded in November 1919 by members of the Alster pirates. At first, the club was only about hockey. In 1927, a tennis division was founded. Since then, the club has undergone constant and consequent development. It is always oriented toward and ready to embark upon new paths and expand its offers. The goal of the club is to reach the ideal scene for all members in performance and mass sport, as well as in the numerous additional areas offered.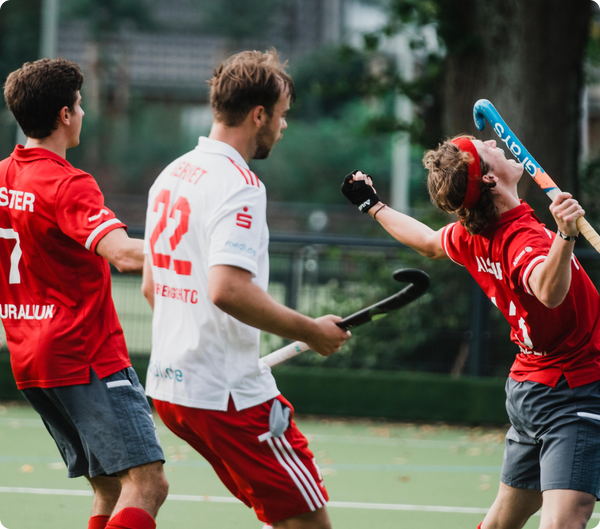 DCadA x MITO
Long-term partnership
MITOcare has been following the Club's path since the beginning of 2021. As a strong partner, MITOcare is now the hockey and tennis arena sponsor. In the newly named sports arena, the Club hosts the winter season and respective training units.

MITOcare offers local members the possibility to get preventative treatment by MITO therapists in Hamburg.
Unsere Markenbotschafter vor Ort
Our local Brand Ambassador
The main person in this new partnership is the physician Alexander Sahmel. The former national hockey player, multiple German champion and European Cup winner with the Club at the Alster is one of our most powerful partners. Each sport has a complex profile of requirements, which consists of stamina, coordination and muscle strength. With our analysis and the respectively adjusted nutrient packages, we accompany each athlete individually and personally.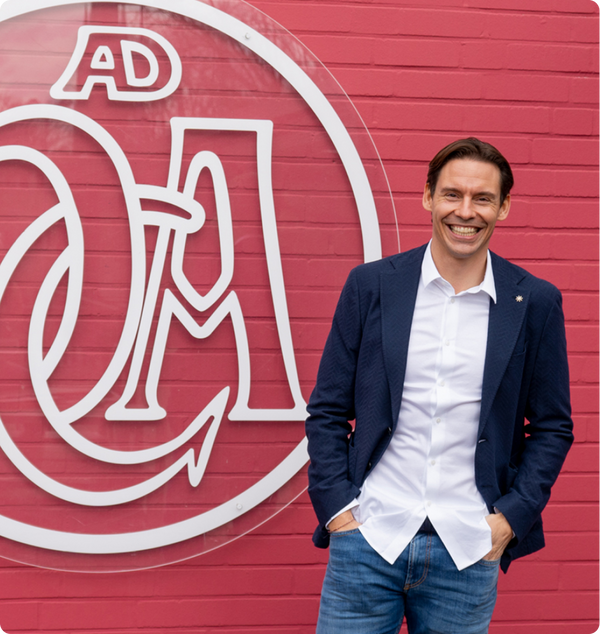 "For me, this partnership means that I can give something in return to the sport of hockey and to the club which has supported me for more than ten years. Through hockey, I was influenced by the team mindset which is my constant companion at work and during my day-to-day life, and which is part of my life philosophy. "
-Alexander Sahmel-
Anne Schröder
Anne Schröder ist fester Bestandteil des Bundesligateams vom Club an der Alster sowie der deutschen Nationalmannschaft. Als wahrer Mittelfeldmotor ist sie am spielerischen Erfolg ihres Teams unmittelbar beteiligt und legt in jedem Spiel viele Kilometer zurück. Da spielt das Thema Regeneration eine große Rolle.

Seit Juni 2022 ist Anne MITOcare Sportlerin und hat in dieser Zeit vor allem eins gemerkt: Das ihr Körper mithilfe der Produkte besser regeneriert.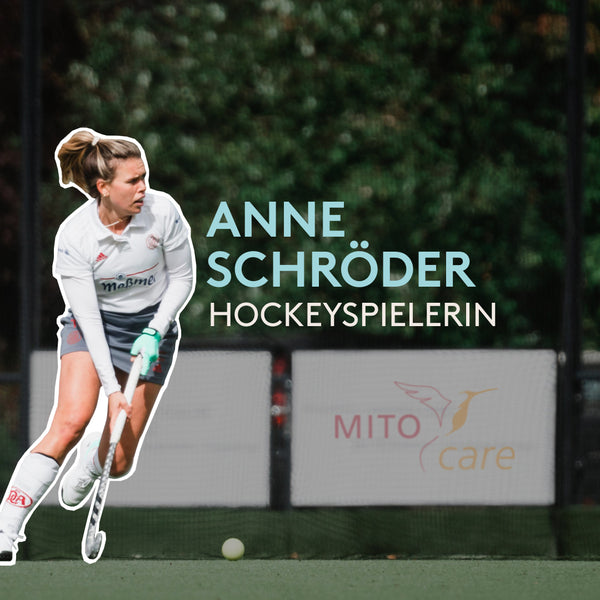 Hanna Granitzki
Hanna Granitzki ist eine der wandelbarsten Spielerinnen im deutschen Hockey. Als Verteidigerin debütierte sie im Trikot der deutschen Nationalmannschaft und steht mittlerweile als gefürchteter Stürmer auf dem Spielfeld.

Seit Sommer 2022 ist auch Hanna Teil der MITOcare Sportler Community. Die regelmäßige Einnahme der Sportprodukte spiegelt sich bei ihr besonders in der Leistungsfähigkeit wieder.
Additional sport collaborations